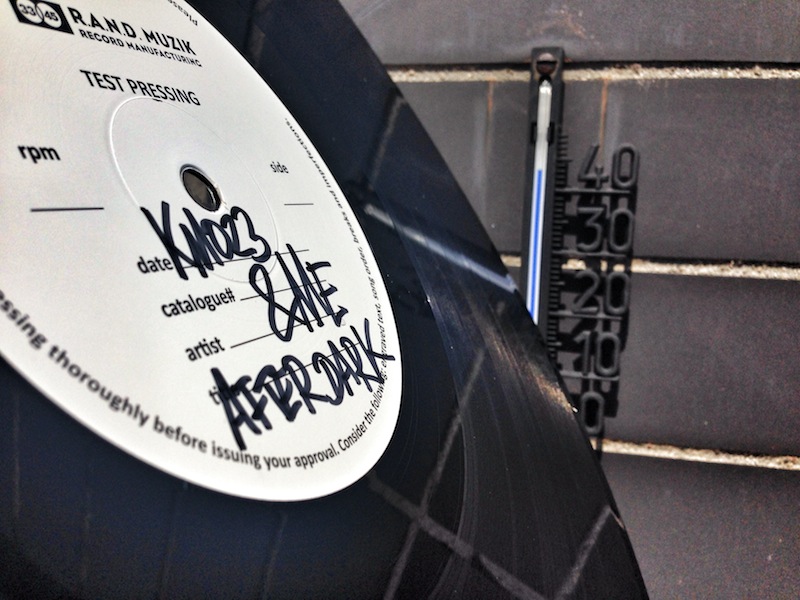 &ME 'After Dark' (KM023) – Win Testpressing!
[lang_de]
Kurz vor unserem kollektiven Abflug nach Barcelona ist bei uns im Büro noch ein Päckchen eingetroffen. Die darin enthaltene KM023 Testpressung ist abgenommen und das Go an das Presswerk wurde verschickt.
Gleich darauf wurde die Platte aber auch direkt wieder versandfertig gemacht, denn wie ihr wisst wollen wir sichergehen, daß dieses schöne Einzelexemplar von "After Dark" am Ende bei einem von euch landet!
Wir laden euch also wieder herzlich ein, unseren Blog mit Kommentaren zu verschönern, denn wer unter diesen Beitrag seine schriftliche Duftmarke setzt nimmt an der Verlosung teil. Ihr habt bis Montag den 16.06. Zeit. Der oder die Gewinnerin wird dann per E-Mail benachrichtigt (die Angabe einer Gültigen Adresse ist daher entscheidend).
Wir hoffen ja einige von euch in BCN zu treffen. So oder so wünschen wir allen eine gute Woche!
[/lang_de]
[lang_en]
Right before our collective Takeof for Barcelona we had a delivery coming in to our office. The KM023 test pressing inside was immediately checked and verified, the pressingplant has our GO.
Right after that the Vinyl disc was wrapped up for the second time and is now ready to be sent right out again, because we want to make sure this unique copy of 'After Dark' reaches one of you as it's final destination!
So here we go again, kindly inviting you to write us another round of shiny comments right on this post. All entries will take part in the raffle, the winner will be informed via email (please make sure to use a valid addy).
We hope to see some of you in BCN. Have a nice week all of you!
[/lang_en]