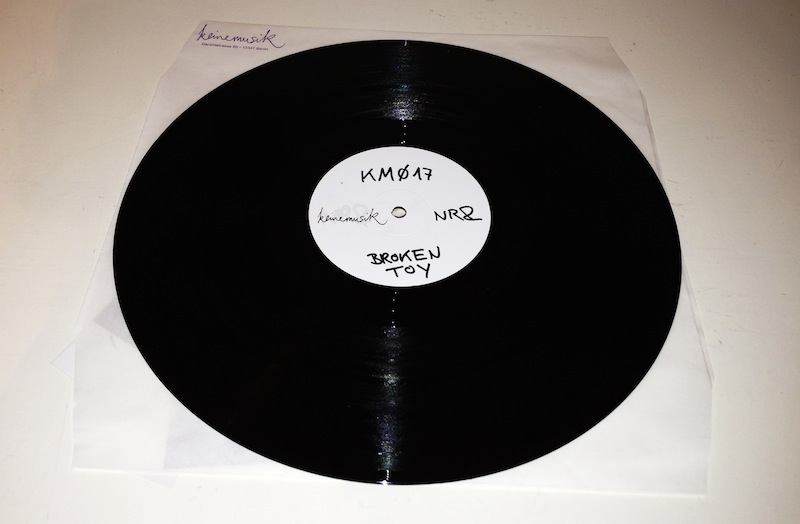 Win a KM017 NR& "Enemy" testpressing
[lang_de]
Auf DECKS.DE und DEEJAY.DE läuft der Vorverkauf. Schon bald ist es soweit und die NR& – Enemy / Broken Toy (KM017) steht in den Regalen. Vorab gibt es jetzt hier für Euch wieder die Möglichkeit, die Platte als aller erster noch vor Release in den Händen zu halten und auf den Teller zu legen!
Vorgegangen wird nach der bewährten Methode: Mit einem Comment unter diesem Beitrag, hier auf unserem Blog, seid ihr im Game. Als Inspiration gibt's hier die Snippets zum Reinhören…
..noch etwas Glück dazu und das Ding ist für euch geritzt. Die Verlosung findet am nächsten Montag den 4. februar statt.
Comments ab – Love your Enemy.
[/lang_de]
[lang_en]
On DECKS.DE and DEEJAY.DE presales are ongoing. Soon the NR& – Enemy / Broken Toy (KM017) will hit the stores and fill the shelves. In advance, here is your opportunity to be the first one to hold it in your hands and spin it on the tables!
Following the approved procedure, all you have to do is to write a comment right here on our blog. To get some inspiration, here are the freshly upped snippets of the release to have a listen to…
…added up with just a bit of luck on top, things will work out perfectly for you. The winner will be informed via e-mail next Monday February 4th.
Comments on – Love your Enemy.
[/lang_en]