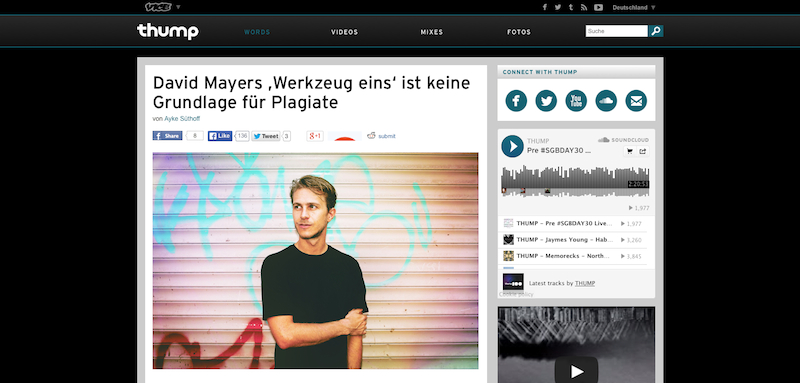 Werkzeug Eins by David Mayer x VICE x THUMP
[lang_de]
Die THUMP Redaktion von Vice hat ein ausführliches Feature über unser erstes Samplepack "Werkzeug Eins" von David Mayer gebracht. Vielen Dank, Ayke!
Hier geht es zum Artikel: www.thump.vice.com/de/words/david-mayer-s-werkzeug-eins-keinemusik-sample-pack
[/lang_de]
[lang_en]
The great folks of THUMP at Vice did an extensive piece on Werkzeug Eins, our first Keinemusik samplepack by David Mayer. Thank you very much, Ayke!
Finde the whole article here: www.thump.vice.com/words/david-mayer-is-giving-away-the-sounds-that-made-him
[/lang_en]
The first keinemusik Samplepack is available exclusively at our KM Shop