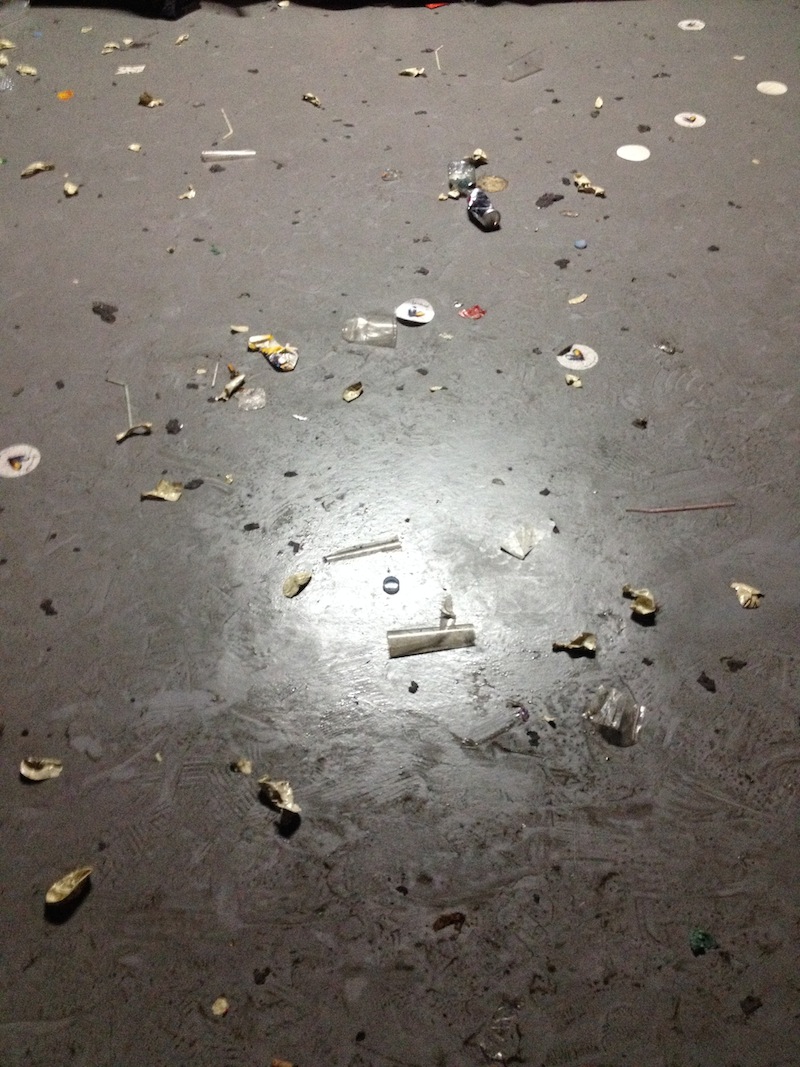 Weekend Snapshots – KM in Barcelona Special #1
[lang_de]
Das vierte Jahr in Folge sind wir als Reisegruppe KM geschlossen nach Barcelona, um dort um die OFF Woche herum einige gemeinsame Tage und Nächte zu verbringen. Bei bestem Wetter und auch sonst unter optimalen Bedingungen hatten wir zu 8 eine super Zeit.
Einen Großteil der Zeit haben wir uns gediegen dem Dolce Vita hingegeben und am Strand gechillt, in unserem Fav-Spot Santa Marta den Summer Salad verspeist, für das Bó de Sandwich angestanden und abends das eine oder andere Fussballspiel geguckt. Ein paar Partys standen auch auf dem Programm, um alte Bekannte und Freunde aus aller Welt wieder zu sehen.
Diesmal fand die Woche ihren Höhepunkt in unserer ersten eigenen Labelnacht, die Freitag den 13 im Almogavers 86 stattfand. Danke an dieser Stelle an unsere Gastgeberin Dia und ihrem WIP-Team für die umfassende Betreuung und Organisation! Und nicht zuletzt, danke, danke an alle, die dabei waren und mit uns gefeiert haben. Es wurde ein Perfekter Abschluss unserer BCN Woche 2014. Wir hoffen, euch alle nächstes Jahr dort wieder zu sehen. Auf Wiedersehen Barcelona, wir sind zurück im Sommer 2015!
[/lang_de]
[lang_en]
The now fourth year in a row we all went to Barcelona around the OFF Week to spend some days and nights there together. As a group of 8 people we took off on Tuesday and stayed until Sunday. Blessed with the best weather and optimized circumstances we had a great time.
A large part of the time we enjoyed la dolce vita, hanging out at the beach, having lunch at our fav-spot Santa Marta, queuing up for the Bó de sandwich and wathing a soccer game or two in the evening. A fev partys were also part of the schedule, where we met some old friends and affiliates from all around the world.
This time our week peaked in our first own labelnight, which took place at Almogavers 86 on Friday June 13. At this point, many thanks to Dia and her WIP-team for the comprehensive care and organisation! And last, but not least, thanks to all of you who were there partying with us, making it a perfect finale of our BCN week 2014. We hope to see you all again there next year. Good bye Barcelona, we'll be back in summer 2015!
[/lang_en]
Mobilee Pool Session
Mobilee Pool Session with Re.You
Early birds at the Suol party… UNO!
Almogavers 86, Friday 13, 00:00
Drinks and lollipops
Do the durag
Barri Gòtic
Special delivery: Snickers ice cream x 8 (almost daily, but only in BCN)
Couch surfing with Moni
Sightseeing
All eyes on Till
Monja ordering at Bó de
Chilly Tilly
Santa Marta
Waiting for the game to begin
best takeaway beach food spot
Back home in Berlin at The Bird
Tapas!
The Party Is Over