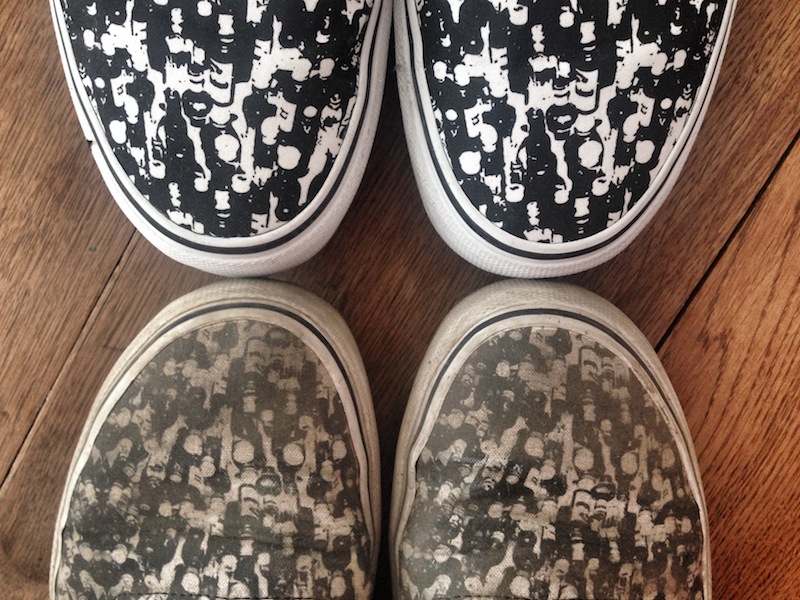 Weekend Snapshots
[lang_de]
Einige ereignissreiche Sommerwochen liegen hinter uns. Wir hatten unsere Vans x Civilist x KM-Nacht im Watergate, waren im Baalsaal Hamburg, in Freiburg, im Cookies, auf dem Gurtenfestival, dem Electro Magnetic, dem Sea You, in Belgien bei HGC, im U6 und einigen mehr… Hier ist ein neuer Eintrag in unserem Bildertagebuch!
[/lang_de]
[lang_en]
Some eventfull summer weeks are behind us. We had our Vans x Civilist x KM-night at Watergate, played at Baalsaal Hamburg, in Freiburg, at Cookies on it's last Thursday ever, at the Gurtenfestival, at Electro Magnetic, at Sea You, in Belgiumn with HGC, at U6 and many more… Here is another chapter to our picture diary!
[/lang_en]
The party is over at Cookies… no more events here :/ The venue will become a restaurant.
&ME and David Mayer with the HGC crue at their Butterfly Beats Festival in Belgium
Schmitz Katze Freiburg
The Keinemusik "Werkzeug" Samplelibrary in progress
701 files, hits, sounds and loops…
The first Keinemusik samplepack by David Mayer is now finalized and ready to go… now exclusively available at our KM Shop
Flight delay-soulfood-essentials
Summer in Hamburg city
Entering the Mövenpick hotel Hamburg, built in a former water tower
Before the storm evacuation
Mr. Sunju Hargun's USB-stick collection
Stopping by in the backyard of Wilde Renate on a busy forenoon
Coconut energy
The nice citizens of Belgium
ICE
Vans x Civilist BBQ at Watergate
Monja's playlist for her first DJ gig ever on the Keinetechno floor at Watergate
My Adidas…
Jörg Haas and Reznik
Lukas stoppng by at the studio for a recording session
The Kater-Tee, available at Civilist and in our KM shop
Thank you again Davidé! #bangkokconnection
Who's behind the glory hole?
Time off on the mountain
The crazy venue of the Electrio Magnetic festival
Electro Magnetic
Studio time with Sebastian Voigt
Gurtenfestival w/ Marshal Sturm #ohmygoditsonline #nevergrowup
The wall
Who drank all the beer at Civilist?
Recording some handdrums at the Noizu studio
The Kater shirt is ready
Never not working? Sample editing in the park
Rooftop sundowner with TMS
Following the Rainbow to Freiburg
Class
1,5 hours flight delay on our way to Gits, Belgium… of course our driver Hadrien was going fast. Got stopped by the police for speeding, but still made it to the venue just in time.
Butterfly Beats by HGC in belgium
TMH! How did this old Teenage Mutehand Heroes sticker get here?
Melt!
Sea You Festival with Maria and the gang
Sea You
Vans x Civilist vs. the weekend #beforeandafter #thekaterisover