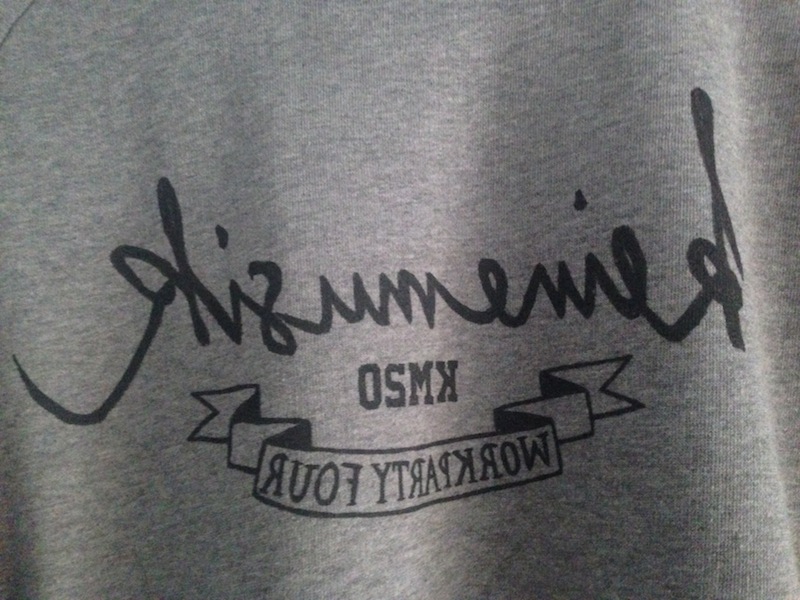 The Keinemusik Workparty Four Sweater
[lang_de]
Nach all den Ankündigungen ist es an der Zeit, dass auch Taten Folgen. Um das 20ste Release auf Keinemusik gebührend zu feiern kommt mit dem Release der vier Tracks ein umfassendes Zusatzprogramm. Als Teil des KM020 Specials gibt es ab sofort den neuen Keinemusik Pullover mit dem Workparty Four Aufdruck in unserem KM Shop. Als Pendant zum Siegelring-Cover ist der Aufdruck natürlich spiegelverkehrt.
Auch ein neues Stickerset wird es geben. Sobald die Vinyl Sonder-Edition eintrifft ist das Paket komplett.
Wer unseren 100% Baumwoll-Pullover + 1 x Sticker bestellen möchte, es gibt die Größen Mens S-XL, eine Größentabelle findet ihr unter "read more". Viel Freude beim Shoppen!
[/lang_de]
[lang_en]
After all the announcements it's time to follow up with some action. To celebrate our 20th release on Keinemusik there is an extended special coming along with the four tracks. As a crucial part of the KM020 special, here is the Keinemusik sweater, now available at our KM Shop. Consequentially matching the Workparty Four signet ring cover as a counterpart, the print is of course mirror inverted.
There will also be a new sticker set. When the vinyl edition has arrived, the special package will finally be complete.
If you want to order our 100% cotton jumper + 1x sticker, we have men's sizes from S-XL, please find a size chart below on "read more". Happy shopping!
[/lang_en]
▶ Größentbelle / Size Chart: