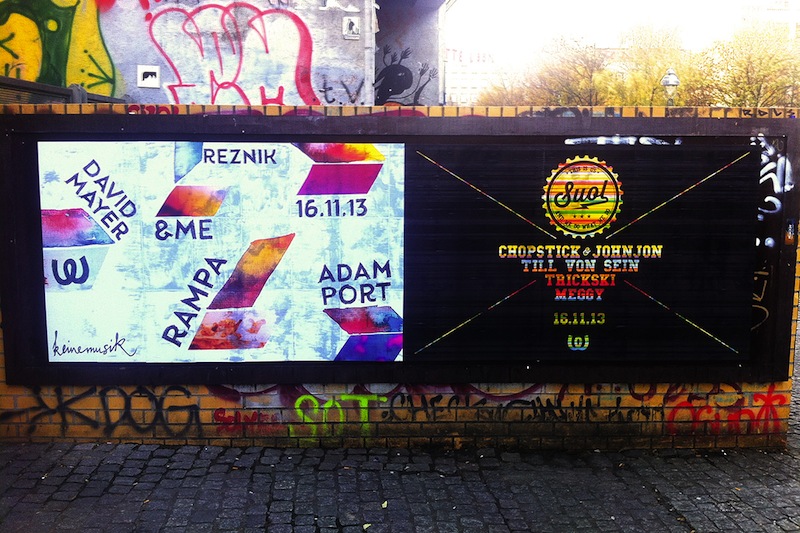 Suol vs. Keinemusik @ Watergate 16.11.13 Win Guestlist!
[lang_de]
Am Samstag sind wir zum zweiten Mal Seite an Seite mit Suol im Watergate. Wer diese Woche in Berlin ist sollte sich am 16.11.2013 die Nacht frei halten und sich Suol vs. Keinemusik im Watergate in den Kalender schreiben.
Und auch diesmal machen wir freien Einlass ohne Wartezeit vor der Tür gerne möglich. Schreibt uns bitte eine E-Mail mit dem Betreff "Watergate" an blackhole [at] keinemusik [dot] com und ihr habt die Chance, zwei von 2 x 2 Plätzen auf der Gästeliste zu ergattern. Die Gewinner werden bis kommenden Freitag per E-Mail benachrichtigt…
Wir sehen uns auf dem Main Floor!
▶ FACEBOOK EVENT
▶ Keinemusik on Facebook: Adam Port /// &ME /// Rampa /// David Mayer
[/lang_de]
[lang_en]
On Saturday we will be back at Watergate alongside with Suol for the second time. Those of you who are in Berlin this week on November '16 should take their night off and note Suol vs. Keinemusik at Watergate into your calendars.
And again this time we like to make it possible for you to enter for free and without any further ado. Please write us an E-Mail with the subject "Watergate" to blackhole [at] keinemusik [dot] com and you have the chance to win two of 2 x 2 Spots on the Guestlist. The winners will be informed until Friday…
See you on the main floor!
▶ FACEBOOK EVENT
▶ Keinemusik on Facebook: Adam Port /// &ME /// Rampa /// David Mayer
[/lang_en]