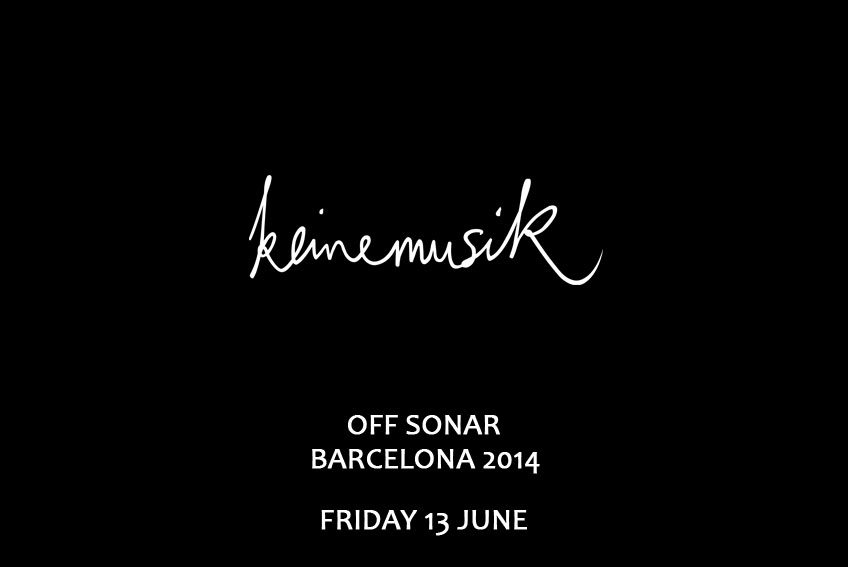 Save The Date: Keinemusik @ OFF Sónar, Friday 13 June
[lang_de]
Die Sonne haben wir längst gebucht, der Woche in Barcelona sehen wir mit ungebremster Vorfreude entgegen. Das Event dazu steht nun auch und der Ticketverkauf läuft. Am Freitag den 13. April gibt es eine Keinemusik Nacht.
Venue: Open air terrace
Adresse: Almogavers 86, Barcelona
Tickets: Resident Advisor
[/lang_de]
[lang_en]
The sun is already booked and we are looking forward to our week in barcelona in pleasant anticipation. The event is also sorted out and the ticketsale is on. On Friday April 13 there will be a Keinemusik night.
Venue: Open air terrace
Address: Almogavers 86, Barcelona
Tickets: Resident Advisor
[/lang_en]