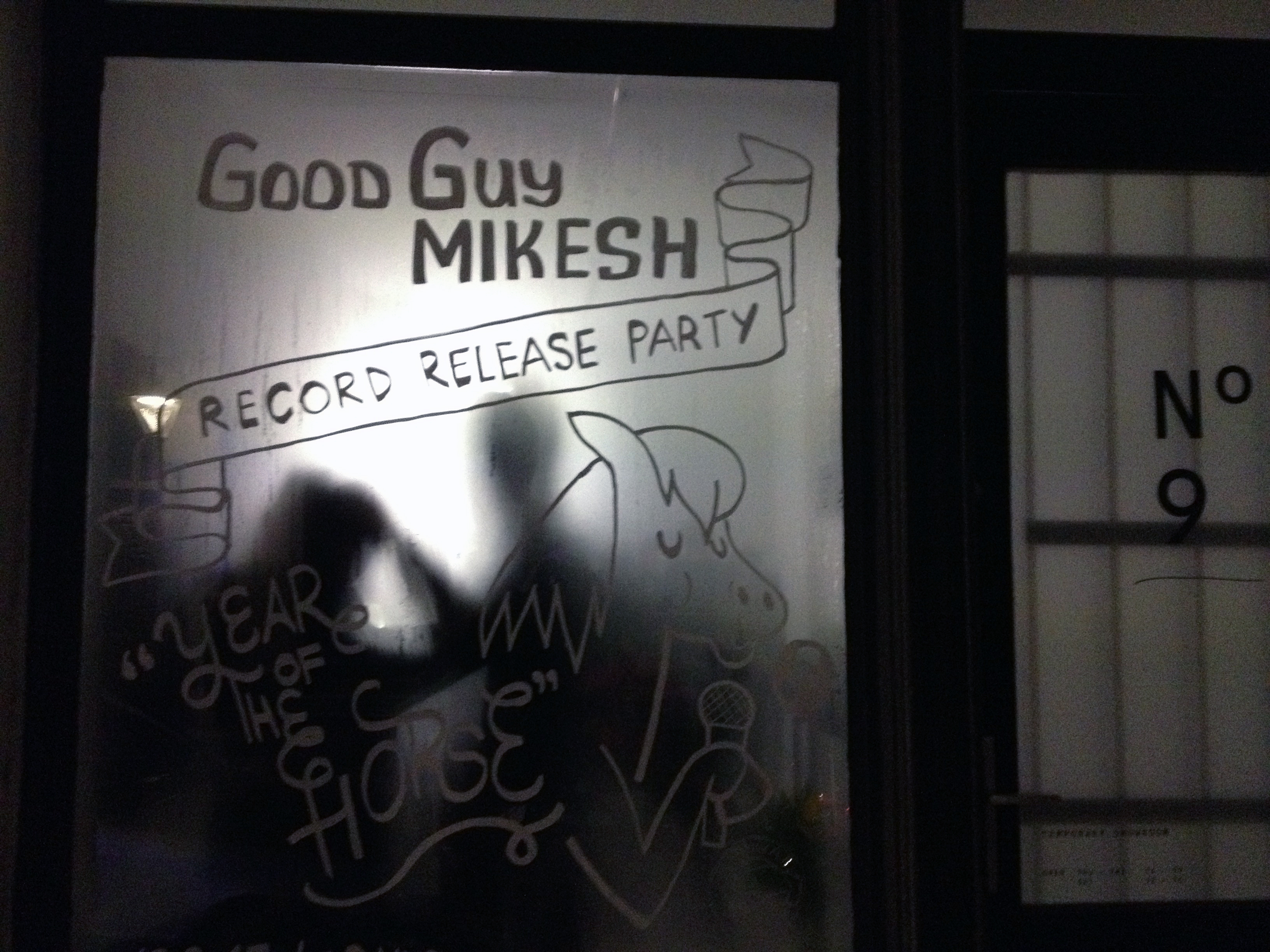 Reznik's Pick Of The Week
[lang_de]
Das ist leicht. Diese Woche muss es Good Guy Mikesh sein. Am vergangenen Samstag fand die von hoher Luftfeuchtigkeit eingeschlossene Release-Party für Mikesh's neue Riotvan EP "Year Of The Horse" im No. 9 in Leipzig statt (siehe oben), beinahe jeder der enthaltenen Tracks wurde in den letzten KM Radio Shows gefeaturt, Adam hat auch "Standing" bereits vor ein paar Wochen gepickt (aber das unterschlagen wir jetzt einfach) und in den letzten Wochen von jedem hier im Camp über diverse Floors geschickt. Es ist de facto das Release, auf das sich hier gerade jeder einigen kann. Deswegen gilt es auch gleich die ganze Platte zu picken. Und zwar hier.

[/lang_de]
[lang_en]
Easy one. This week it just has to be Good Guy Mikesh. Last Saturday, the release party of his new Riotvan EP "Year Of The Horse" took place in one of Leipzig's finest record stores No.9 (see above), almost every track was featured in one of the last KM radio shows, Adam picked "Standing" a couple of weeks ago (let's just ignore that for now) and dropped on countless floors over the last weeks by everyone in the KM camp. It is de facto the release everyone of us can agree on these days. So that's way the whole record needs to be picked. You can do it here.

[/lang_en]