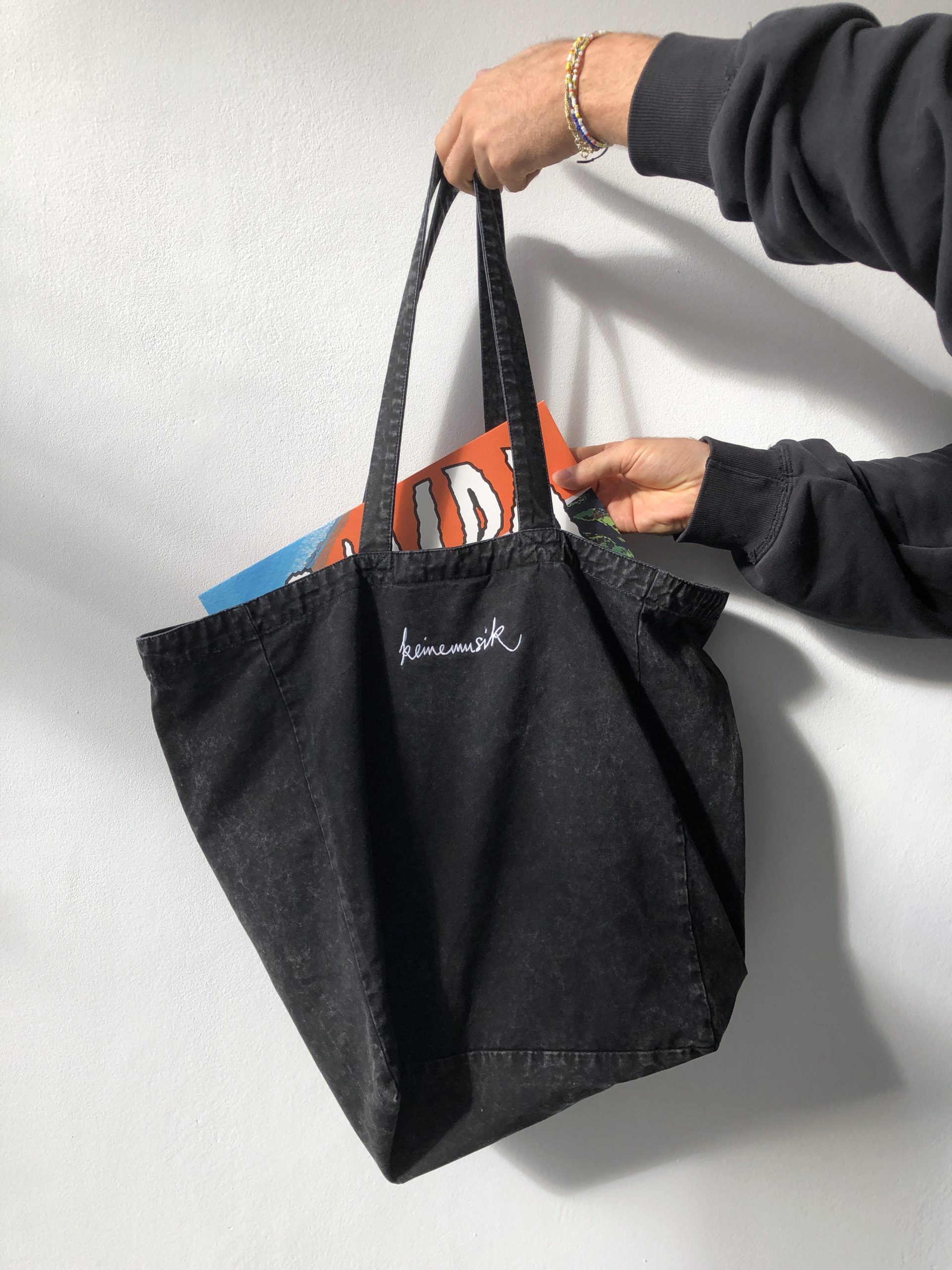 new in – the KM Tote Bag
Here's a fine item to store all the newly copped records and similar essentials you'd like to carry around. Stone-washed black cotton with white logo stitching. Measurements 38 x 33 x 18 cm. Includes a button up pouch at the upper seam for coins, keys etc. 100% cotton, washable up to 40°. Handmade in Portugal.
This fine bag as well as a limited repress of the Peace Sign Cap are available now via the KM Shop (HERE).