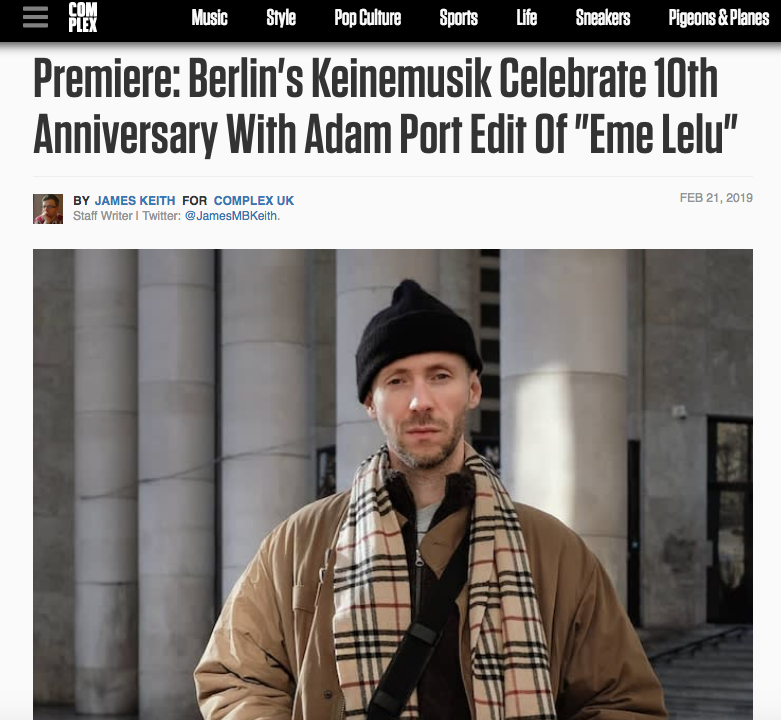 Listen to Adam Port's "Eme Lelu" edit via Complex
Complex is offering an early stream of Adam Port's edit of "Eme Lelu" taken from the "Hand in Hand" EP, which will be released tomorrow worldwide.
Tune in to Adam's edit exclusively via Complex – here.
Pre order "Hand in Hand" via Beatport.