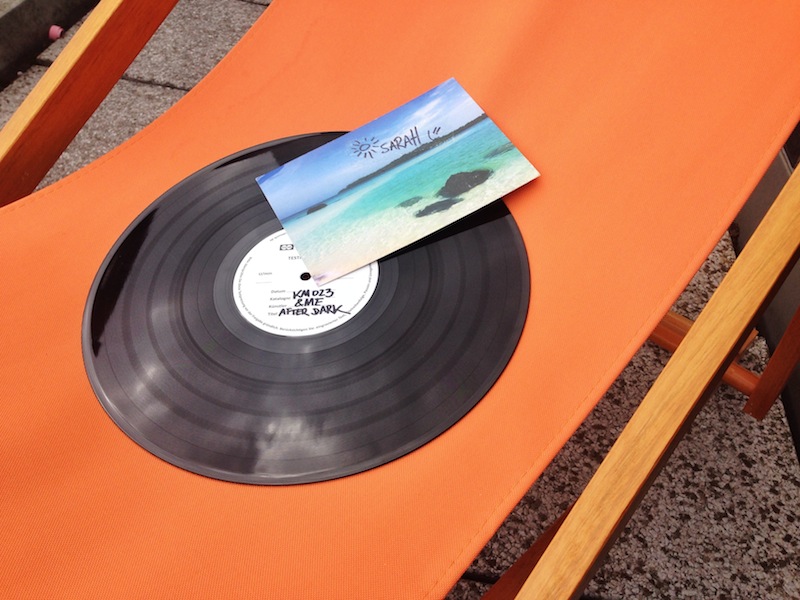 KM023 'After Dark EP' Test Pressing Winner: Sarah!
[lang_de]
Während wir in Barcelona die Seele haben baumeln lassen haben sich viele von euch mit netten Kommentaren an der Verlosung unserer KM023 Testpressung beteiligt. Jetzt sind wir zurück und die Gewinnerin steht fest.
Wir gratulieren Sarah Gruetzmacher zu ihrer Einzigartigen Kopie der "After Dark EP" von &ME. Herzlichen Glückwunsch und viel Freude damit!
Ab kommenden Freitag den 20. Juni sollte die Platte dann überall erhältlich sein. Danke für eure Comments!
[/lang_de]
[lang_en]
While we were hanging out in Barcelona, many of you wrote us some nice comments to win the KM023 test pressing. Now we're back in Berlin and the winner has been chosen.
We congratulate Sarah Gruetzmacher for now being able to call this unique copy of &ME's "After Dark EP" her own. Enjoy 🙂
From upcoming Friday June 20 the record should be available everywhere. Thanks to everyone for your comments!
[/lang_en]
Presale-Links: DECKS.DE, DEEJAY.DE & KM SHOP