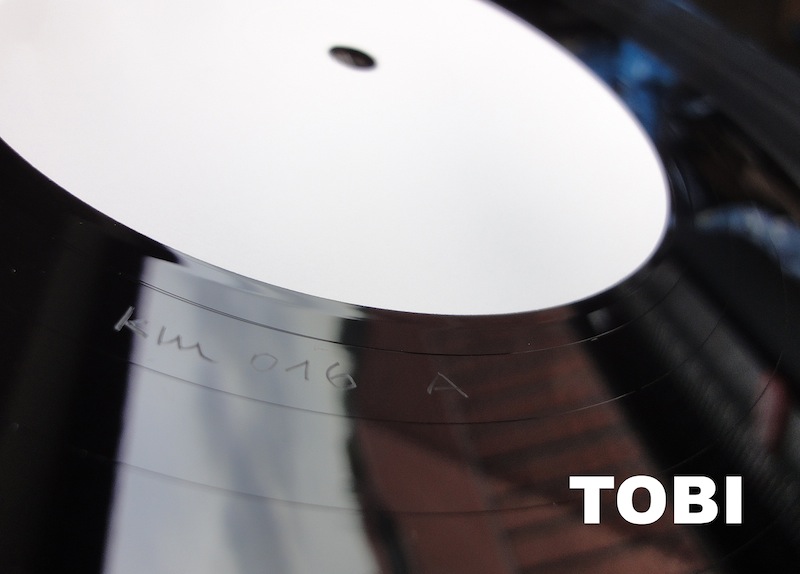 KM016 testpressing Winner!
[lang_de]
Der Zufall hat zugeschlagen und der Gewinner steht fest… Die KM016 Testpressung ist raus!
Über frische Wanddekoration und eine exklusive Vinylscheibe freuen darf sich Tobi – Herzlichen Glückwunsch 🙂
Leider konnte es wieder nur einen Gewinner geben. Wer sich allerdings nicht geschlagen geben und sein Schicksal selbst in die Hand nehmen möchte muss nun nicht lange Töpfe schlagen, um den passenden Hotspot zu finden. Unter Decks und deejay.de lässt sich das Prachtstück vorbestellen… Einen Satz heisse Ohren gibt's gleich hier:
P.S.: Nicht zuletzt an alle, die bei der Verlosung mitgemacht haben: 1000 Dank für die hochgradigen °Comments!!
[/lang_de]
[lang_en]
Chance has struck and left a winner… the KM016 Testpressung is gone!
As the lucky one, Tobi can now redecorate his wall and exclusively stock up his record collection – Congratulations 🙂
As always, there could only be one winner. However, those of you who are not prepared to accept their destiny may take immediate action and preorder the beauty on Decks or deejay.de… Warm up your ears right here:
P.S.: 1000 thanks to all of you taking part in the raffle for the high-grade °Comments!!
[/lang_en]