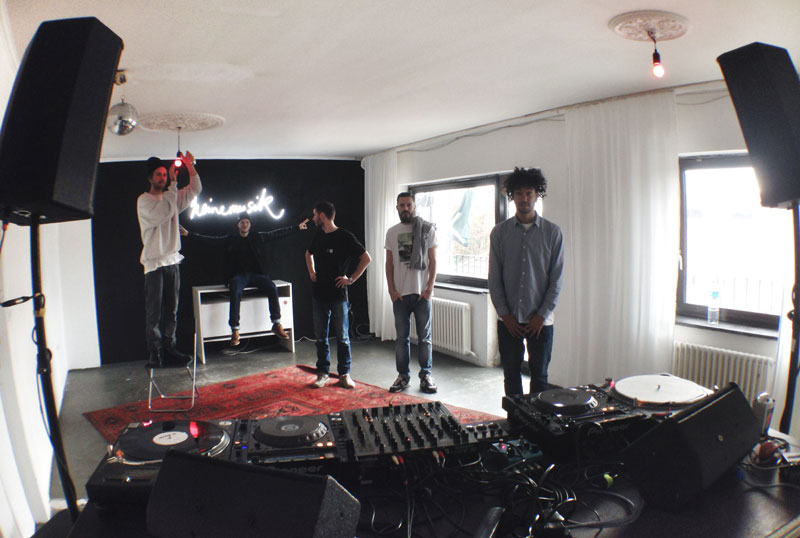 Keinemusik x Boiler Room – Ready And Set
[lang_de]
Die Umbauarbeiten wurden gerade abgeschlossen und wir sind bereit für unsere Daytime Boiler Room Session morgen ab 13 Uhr. Wenn ihr uns wegen Gästeliste geschrieben habt, dann müsstet ihr jetzt eine E-Mail in eurem Postfach haben. Wenn nicht, dann war die Liste leider schon voll und es klappt bestimmt beim nächsten mal. Bitte denkt dran, dass ihr pünktlich kommt, da wir nur begrenzte Kapazitäten haben und trotz Gästeliste irgendwann keinen mehr reinlassen können. Bis Morgen.
▶ Hier gehts zum Livestream: Keinemusik Boiler Room (daytime) live from the KM Studio online on www.boilerroom.tv
▶ Hier gehts zum Facebook Event.
[/lang_de]
[lang_en]
The structural alteration works ar just completed and we are ready for our daytime Boiler Room session tomorrow, starting at 1 pm. If you have contacted us for gusetlist, you should have received an email by now. If not, the list will unfortunately be full already and we are sorry for that, hopefully it will work out next time. Please remember to arrive early, as we have limited capacity and will have to stop letting people in at some point, despite guestlist. See you tomorrow.
▶ Watch Keinemusik Boiler Room (daytime) live from the KM Studio online on www.boilerroom.tv
▶ Click here for the Facebook event.
[/lang_en]
29.10.2013
1300-1800 (CEST)
1200-1700 (GMT)
0400-0900 (PST)
BOILERROOM.TV