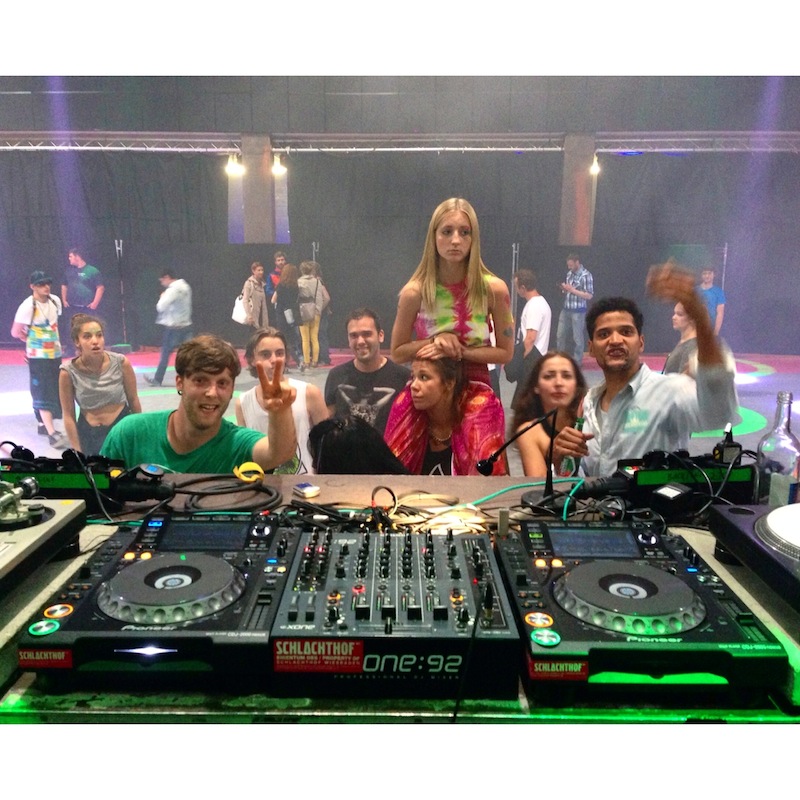 Keinemusik Weekend Snapshots

[lang_de]
Wir waren unterwegs in Darmstadt, Müchen, Hammamet, Amsterdam, Wiesbaden, Konstanz, Köln, Würzburg und Lahr… Dazwischen ist auch noch was passiert. Hier sind unsere Snapshots.
[/lang_de]
[lang_en]
We were in Darmstadt, Munich, Hammamet, Amsterdam, Wiesbaden, Konstanz, Cologne, Würzburg and Lahr… Also some other things happened inbetween. Here are our snapshots.
[/lang_en]
Babette! MC Complicated! These two are a big part of the reason why we love Amsterdam.
You may already know that Reznik collects pictures of toilets. Today's highlight: "Untitled/Pink #432", Berlin, June 28, 2014.
David Mayer and Till von Sein at Rote Sonne, MUC
Choosing priorities
Sound-recording at the NOIZU studio w/ Mrcl
Recording some shakers #samplegalore
3 x 3
Hammamet
Münster
Mayer at the Studio with Sebastian Voigt:
View out of the studio window into the backyard of Wilde Renate
Mehr Platz, mehr Service… Circus at the airport
Rummelsburger Bucht
Bonn represent! Gregor Maria ("Läuft.") warming up with Rampa before the night at Gewölbe, Cologne
Thanks to Chronique Fatigue Konstanz for another night of great fun!
Fete De La Musique at Mauerpark
The Party Is Over