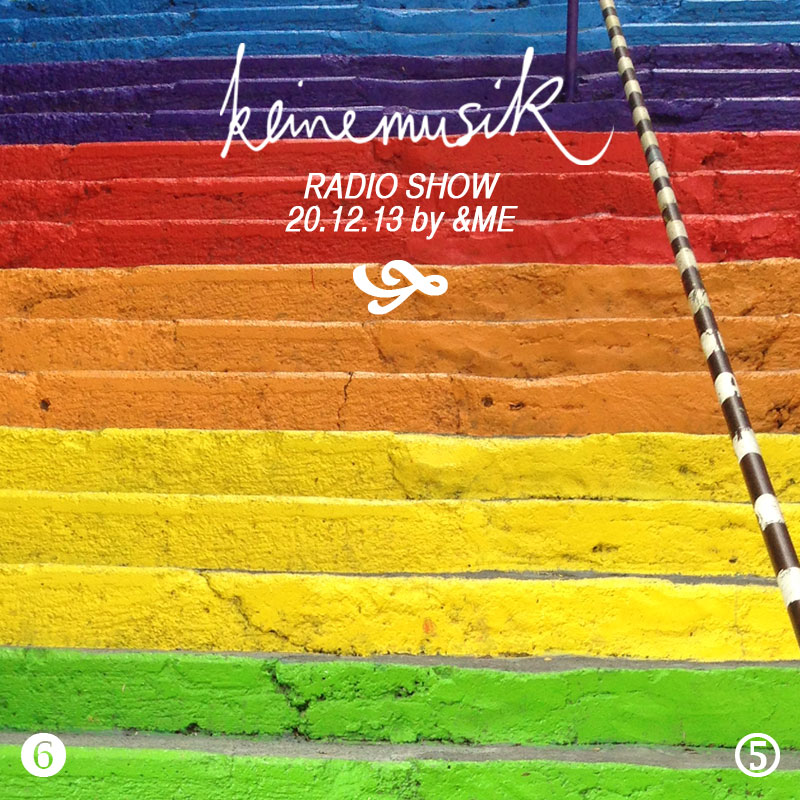 Keinemusik Radio Show mixed by &ME
[lang_de]
Die neueste KM Radio Show unmittelbar vor den Weihnachtsfeiertagen kommt von &ME. Glühweinatmosphäre gibt es zwar so schon genug, aber ein wenig ruhiger angehen kann man die Sache dennoch. Sonst geht für uns alles weiter nach Plan. Abgesehen von ein paar Tagen Auszeit mit der Familie wird mehr oder weniger nahtlos ins nächste Jahr weiter gefeiert, das neueste gibt es immer hier auf dem Blog. Und mit Euch rechnen wir auch, von daher muss schliesslich auch fürs Vorglühen gesorgt sein. Die neue Radio Show streamen, downloaden und teilen wäre eigentlich alles, was es dazu noch braucht.
Wir wünschen euch allen ein paar super Feiertage. Frohe Weihnachten!
[/lang_de]
[lang_en]
The newest KM Radio Show juts before Christmas is by &ME. That cosy wine punch atmosphere is all over the place anyway, but it still certainly does not hurt to slow it down these days. However, apart from a few days off with the families, our schedule is basically about partying seamlessly straight into 2014 and all news will be presented here on our blog. And of course we are counting on you, so the warmup has to be taken care of too. Streaming, downloading and sharing the new show is about all there is to do.
We wish you all some really nice holidays. Merry Christmas!
[/lang_en]
▶ www.soundcloud.com/keinemusik
▶ Keinemusik on Facebook: Adam Port /// &ME /// Rampa /// David Mayer