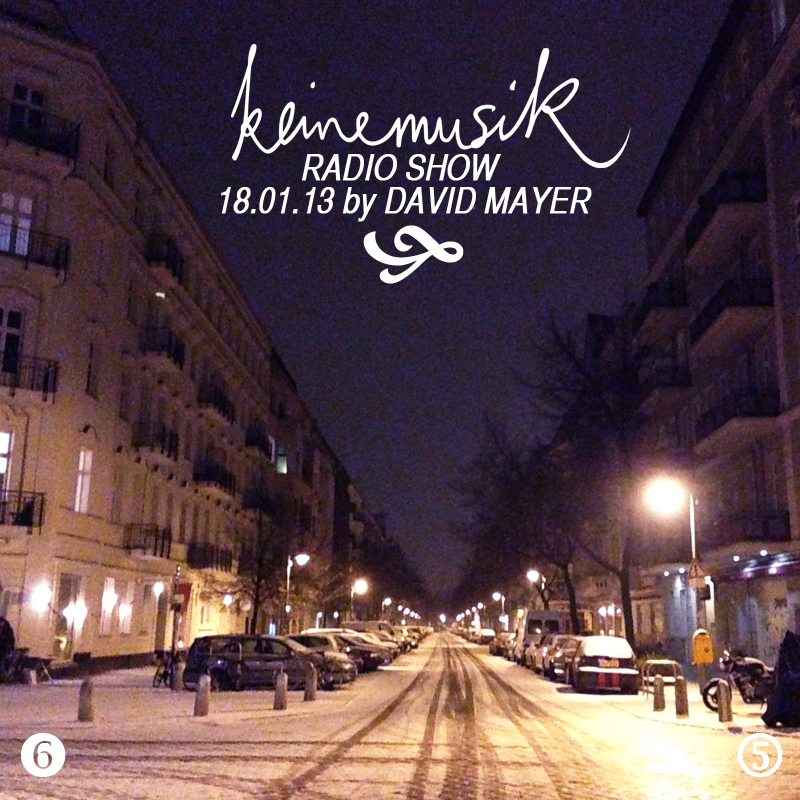 Keinemusik Radio Show mixed by David Mayer
[lang_de]
Es ist Winter, es ist kalt, und zuweilen frieren hier und da sogar die Datenleitungen ein… Zeit für ein Warmup!
Nachdem der Upload letzten Freitag von Soundcloud geblockt wurde haben wir das kleine Problemchen nun endlich beheben können und die Leitungen mit einer Spezialmischung enteist. Mit ein paar kleinen Änderungen und etwas Verspätung, hier ist die brandneue Keinemusik Radio Show von David Mayer zum Streamen, teilen, downloaden.
Ihr kennt den Deal: Boogie on!
[/lang_de]
[lang_en]
It's winter, it's cold and sometimes even the data links happen to freeze here and there… time for a warmup!
After Soundcloud blocked the upload last Friday, we now managed to fix the problem by thawing the wires with a special de-icer mixture… So, with a few adjustments and a slight delay, here's the still brand new Keinemusik radio show mixed by David Mayer for yall to stream, share and download it at will…
You know the deal: Boogie on!
[/lang_en]