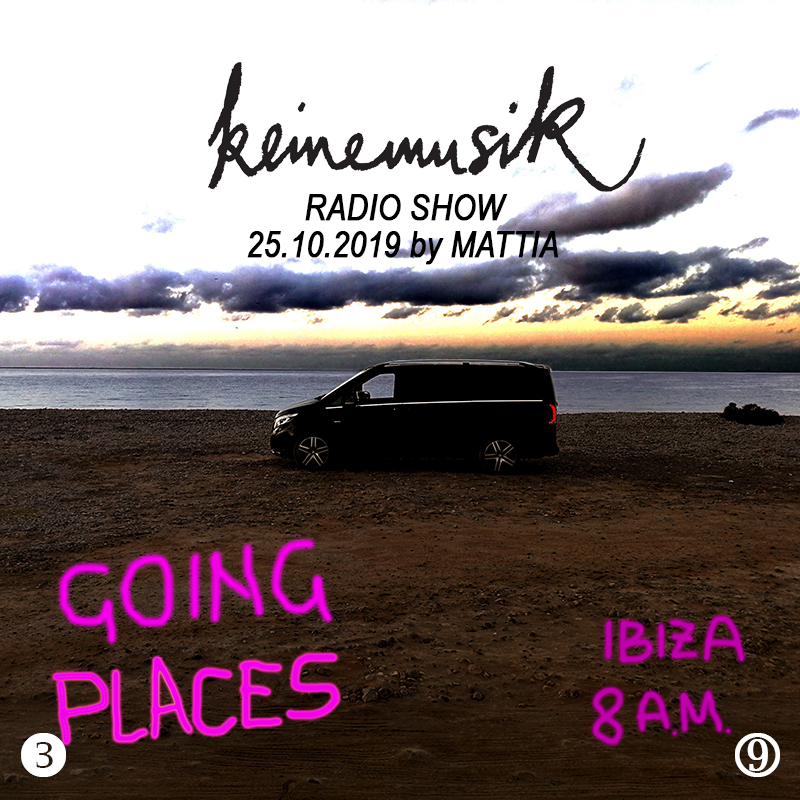 Keinemusik Radio Show by Mattia
Today we're having a very special guest mixing our Radio Show. It's Mattia, our driver for the Circoloco events in Ibiza. Not only is he the best driver, or let's say, the best dude on the island, he also always has the best playlist running in his van. We were actually so in love with his selection that we asked him to do this mix for us. And so here it is, with a little help of Dario, Mattia's flatmate, scoring the end of the season on the island, but also scoring the lookout for the next one, and first of all scoring your path into this weekend in the most laid back, superb and sophisticated way there is, Mattia (and Dario), king of the roads and fine tunes selecta.
Also, follow The Party is Over playlist on Spotify (HERE).