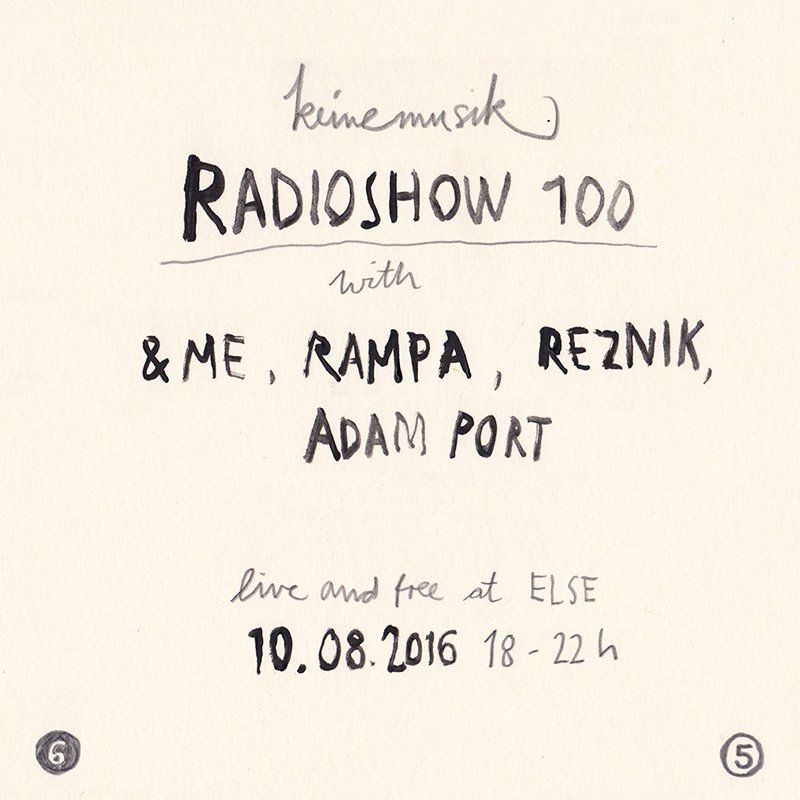 Keinemusik Radio Show 100 live at Else Berlin
This edition of the Keinemusik Radioshow is something very special. We just hit three digit territory.
We decided to do something special and gathered some friends around us and recorded live at ELSE in Berlin. Here is the recording! Thanks for the support!
&ME, Rampa, Reznik and Adam Port