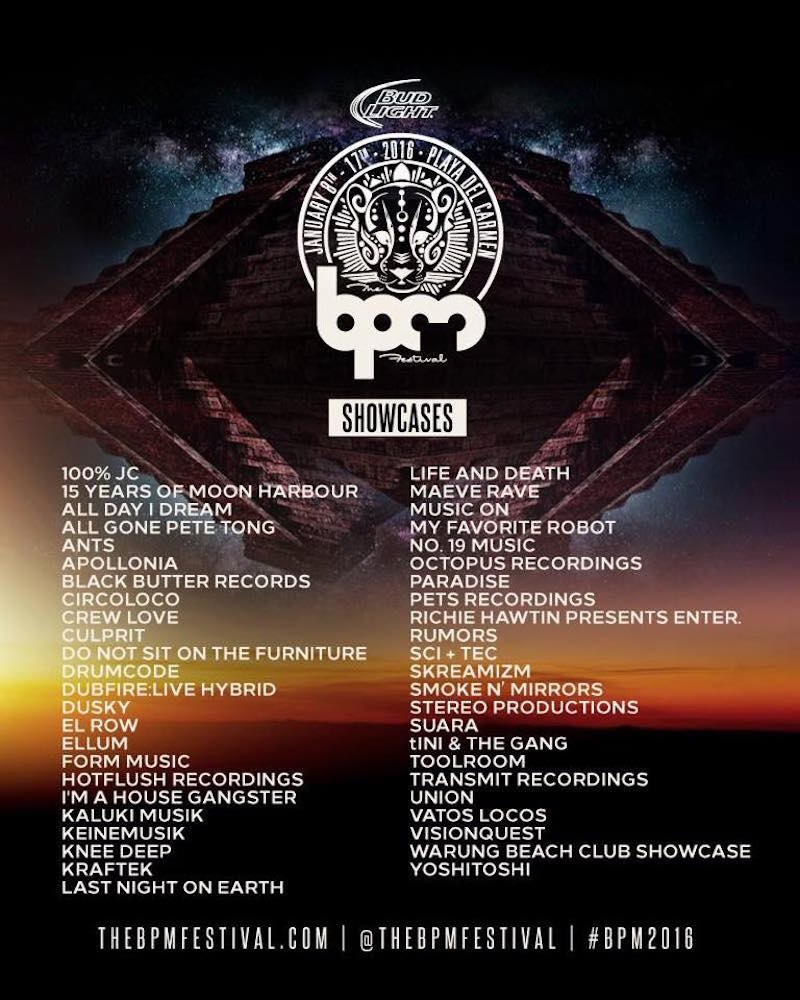 Keinemusik @ BPM Mexico 2016
In January 2016 the 9th BPM festival will go down in Mexico and we are in once again. How we liked our last stay in Playa del Carmen can easily be seen in our KM in Mexico snapshots part 1 and part 2. We have been looking forward to this since January 2015. How about you?!
Check out the event here: BPM Keinemusik Showcase on Facebook. We hope to see you there!
Buy Tickets! Click here: Keinemusik @ BPM Tickets