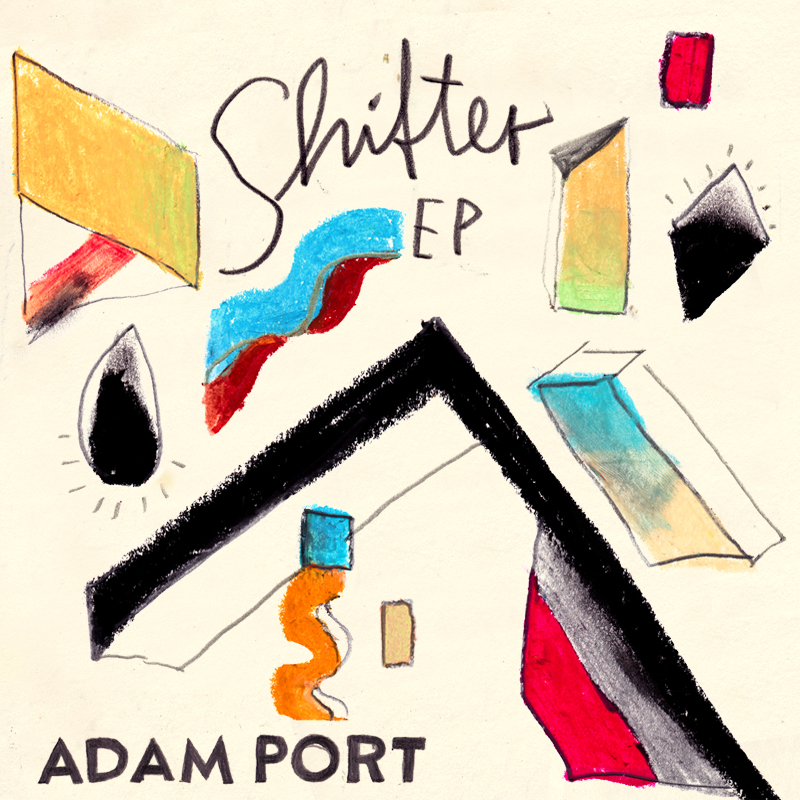 Adam Port – Shifter EP (KM024) OUT SOON
[lang_de]
Wir erinnern uns, Adam Ports letzter Beitrag zur Keinemusik-Diskographie war die Überwältigung einer Pop-Nummer mit der Techno-Brechstange. Wie heißt es doch gleich im Fachjargon – ein Brett. Für die Ausgestaltung der KM024 hat er sich im Vergleich dazu gewissermaßen die Samthandschuhe angezogen. Bereits die "Shifter" titelnde A-Seite verzichtet fast völlig auf Effekthascherei. Stattdessen rauscht sie heran in brüchiger LoFi-Attitüde, wie eine Electro-Postkarte aus den 80ies. Port konstruiert hier eine Soundcoolness, die von Shaker-Grooves und aufreizenden Synth-Linien getragen wird, die gegebenenfalls Clap-Backpfeifen verteilt und immer wieder die Hi-Hats züngeln lässt.
Bei diesem Update von klassischer Electro-Ästhetik bleibt die Bassmassage nicht aus, nur kommt sie diesmal eher aus den Fingerspitzen. Eine Inszenierung der kleinen Gesten, so präzise eingesetzt, dass sie jedes plumpe Breakgewitter in Sachen Dancefloor-Drive locker in die Lederjackentasche stecken. "Snowbeach" auf B rollt stattdessen die wärmende Orgel-Wolldecke aus. Ein Deepness-Manifest, das alle 16 Bars Sehnsuchts-Seufzer auszuatmen scheint. Markanter Shakereinsatz, Gitarrenlicks und Piano-Akzente verdichten diese sofort ans Herz gehende House-Nummer, bis sie sich per Synth-Liftoff gänzlich außerweltliche Dimensionen verabschiedet. Port setzt auch hier weniger auf eindeutigen Peaktime-Zuschnitt als auf Haltbarkeit. Cleverer Move, so könnte sich "Snowbeach" in etlichen Plattenkoffern als Dauerbrenner etablieren.
Mit dem Cover von Monja Gentschow kommt die "Shifter EP" von Adam Port am 29. August. Bis dahin lohnt vielleicht schonmal ein Blick in unsere Shop-Exclusive-Sektion. Ab kommenden Freitag den 15.08. wird es die KM024 Vinyl exklusiv in unserem KM Shop geben… zwei Wochen vor dem offiziellen Release!
[/lang_de]
[lang_en]
Remember Adam Port's last contribution to the Keinemusik-Discography? It's been the absorption of a Pop-tune by an almighty Techno-roller. Compared to that, it seems, Port has equipped himself with velvet gloves to shape this KM024. Already side A, going under the name "Shifter", passes on almost all opulent gimmickry. It rustles in brittle lofi-attitude instead, just like an Electro-postcard sent from the 80ies. Port is designing a coolness of sound that's carried by shaker-grooves and saucy synths, that's not hesitating to hand out clap-slaps and that deploys flickering hi-hats all the way.
With this update of classic Electro-aesthetic, you wouldn't have to go without bass-massages, though. They are just coming more from the fingertips this time. An enactment of the rather minor gestures, utilised precisely enough to stuff every bold break-jingle-jangle out there in its leatherjacketpockets. "Snowbeach" on the flip unrolls the warming organ-blanket instead. It's a manifesto of deepness that seems to exhale yearning sighs every 16 bars. Prominent use of shakers, guitar licks and piano-accents are condensing this instantly heart capturing House joint, until a synth-liftoff beams it into completely extramundane dimensions. Again, Port is aiming less for peaktime-tailoring than for durability. A clever move that might base "Snowbeach" as a long stay resident in many record cases.
With an artwork by Monja Gentschow, the "Shifter EP" by Adam Port will be released on August 28. Until then, you may want to have a look into our Shop-Exclusive-Sektion. Upcoming Friday August 15 the KM025 vinyl will be available exclusively in our KM Shop… two weeks before the official release!
[/lang_en]