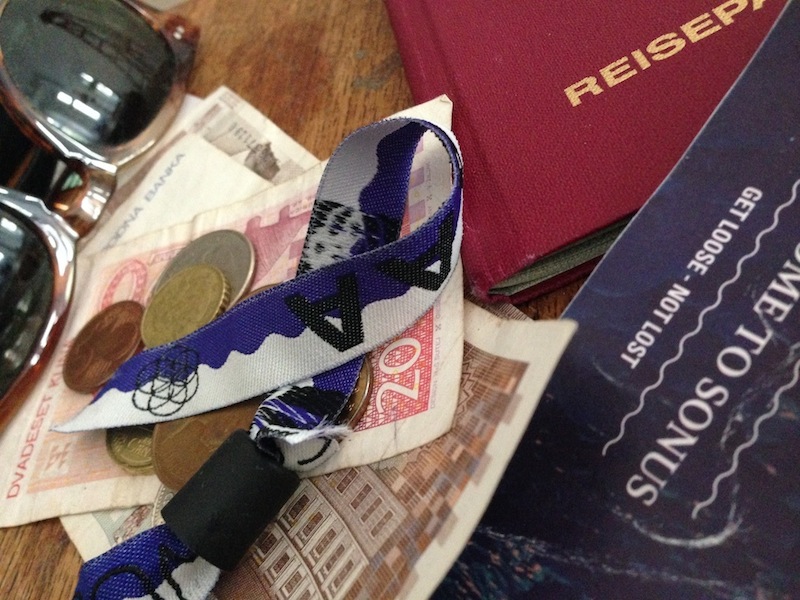 Adam + David @ SONUS Festival Snapshots
[lang_de]
Das SONUS Festival auf Pag Island in Kroatien hat dieses Jahr zum 2. Mal stattgefunden. Vom Time Warp Veranstalter Cosmopop organisert umfasste das Festival diesmal 3 der vier Clubs am Strand von Zrce… mit dem Papaya, dem Aquarius und dem Kalypso war das bereits ein Club mehr als letztes Jahr. Durch eine Verdreifachung der Besucherzahl im Verhältnis zum letzten Jahr waren die Tickets Wochen zuvor bereits restlos ausverkauft. Der Vibe war dermaßen positiv, überall nur Strahlende Gesichter und auf den Floors herrschte schon am frühen Nachmittag eine Energie, die garantiert noch den lezten Partymuffel bis zum nächsten Morgen mitgerissen hat. David war ab Dienstag da, Adam kam am Donnerstag dazu. Die gemeinsame Abreise Richtung London war am Samstag, dem letzten Tag des Festivals. Es war eine grandiose Woche unter Freunden, mit Sonne, Strand und Meer satt, dem besten Essen und allem, was sonst noch so dazugehört. Unsere Daytime-Party am Donnerstag wird uns als eines der besten Erlebnisse 2014 in Erinnerung bleiben. Danke dafür!!! So oder so, wir sehen uns dort nächstes Jahr bestimmt wieder.
[/lang_de]
[lang_en]
The SONUS Festival on Pag Island in Croatia took place for the second time this year. Flawlessly produced by the Time Warp organizer Cosmopop, the festival included three of the four clubs at the beach of Zrce… counting Papaya, Aquarius and Kalypso, that was already one more compared to the year before. With three times more visitors than last time, the tickets were sold out weeks before. The vibe was so positive, all one could see were smiling faces everywhere, and the energy on the floors was guaranteed to drag along every last party pooper from the early afternoon until the next morning and beyond. David arrived on Tuesday, Adam joined in on Thursday and the common departure was during the afterhour on Saturday, the last day of the festival. It was a great week amongst friends, with the sun, the beach, the sea, the best food and everything else it takes to have an unforgettable time. Our daytime party on Thursday will remain one of our best memories of 2014. However, we are sure we'll meet there again next year!
[/lang_en]
Arriving on Pag Island
Sea life in Novalja
On our way to the venue!
Cruising through Winnetou land
Most of the beaches are rocky like this. Painful and maybe a bit dangerous without footgear, but also clean and with the clearest water
Dinnerparty with Karotte. In the picture: 2 x 2 KG "catch of the day"
Next door. Not a seafood restaurant
The water is crystal clear
Selfie time = all the time
Monika Kruse having some serious fun on the Aquarius stage
Our booth at Kalypso, the most beautiful venue of them all, right before starting at 15:00…
…pretty soon after starting at 15:00
Nick Curly, who played after us, and Karotte, just hanging out
Never not online, even on stage. "Caught in the act" PT I
Most of the stage equipment, like monitors and players, was shipped in all the way from Germany.
Kalypso at night
Maria! Cosmopop Mannheim represent
Karotte shooting one of his infamous food-pics
Cellfoning on stage "caught in the act" PT II
DJ love from Italy
Adam is happy with his first banner from sLOVEnia
Hangover day, beach ahead
Len Faki playing what we called "positive techno"
tINI closing our last day on the festival site
sleepy on the way to London